The Kit - C Curl, Lasting Curl Mascara + Comb + free shipping
Regular price

$54.00

Sale price

$43.20
Includes everything you need for the perfect lash:  The C Curl, Lasting Curl Mascara, and The Curl Comb.
How to Use

Use the eyelash curl comb (or your fingers) to rake your lashes toward your nose so that they are separated and standing up.
Close the curler on your lashes. Hold with light to medium pressure - do not clamp down. Hold for 8-10 seconds.
For longer lashes, move the curler halfway up your lash and as you close it, tip backwards toward your face to curl the tips into a 'C'. Lightly hold for 3 seconds.
Apply Lasting Curl Mascara or Colossal Curl Mascara to lashes for superior hold!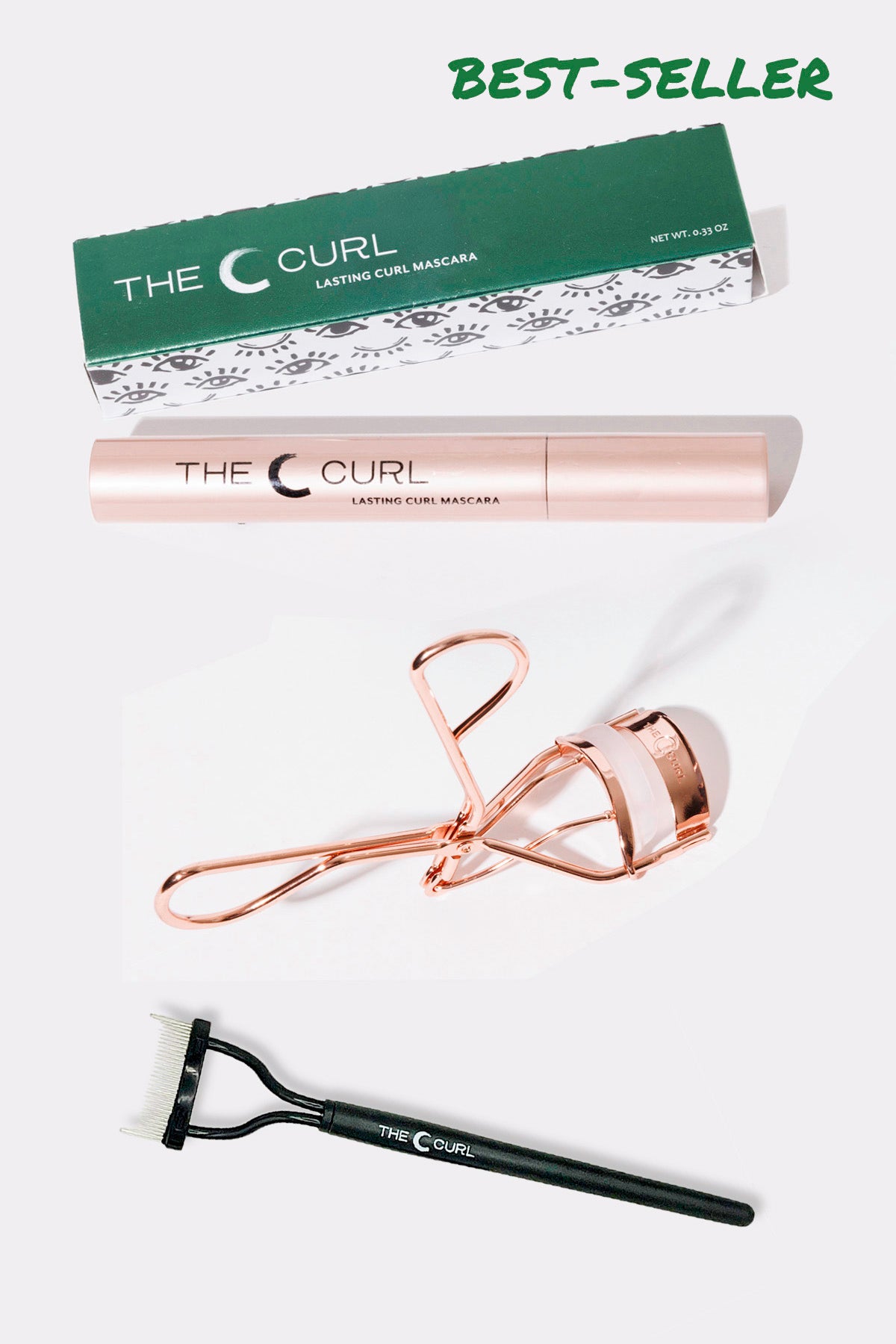 What They Say About Us
Just got one! My lashes have never stayed curled for this long. It's been over 24 hours and they haven't dropped.

Kristen K
I will never stop using this.

Rain C
My eyelashes are literally PIN STRAIGHT. Not anymore!

Tina D
My lashes literally curl backwards.

Sarah T
I am literally in love with your curler.

Nadia S
Just want to say OMG! My lashes have stayed curled all day. I'm gonna purchase another
for my mum's birthday in April!

Lauren H
Toss your old eyelash curlers. The C Curl is the BEST!

Nelli